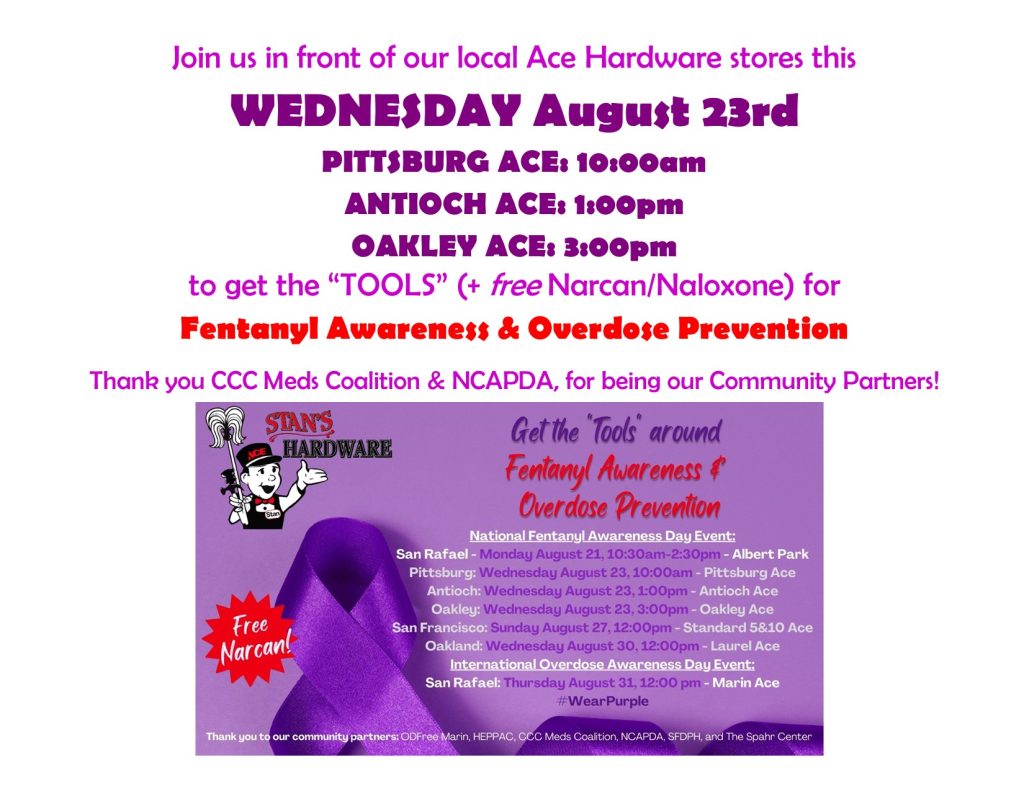 Welcome To Your Local
Antioch Ace Hardware
We love seeing you in the store – but did you know you can shop with us online too? Shop at Antioch Ace at AceHardware.com and select "pick up at store" or "deliver from store"!
Thank you to all who take the time to share their comments on our TalkTo.AceHardware.com emails & receipts, on Google, Yelp, and wherever else reviews are encouraged! We appreciate your kind words.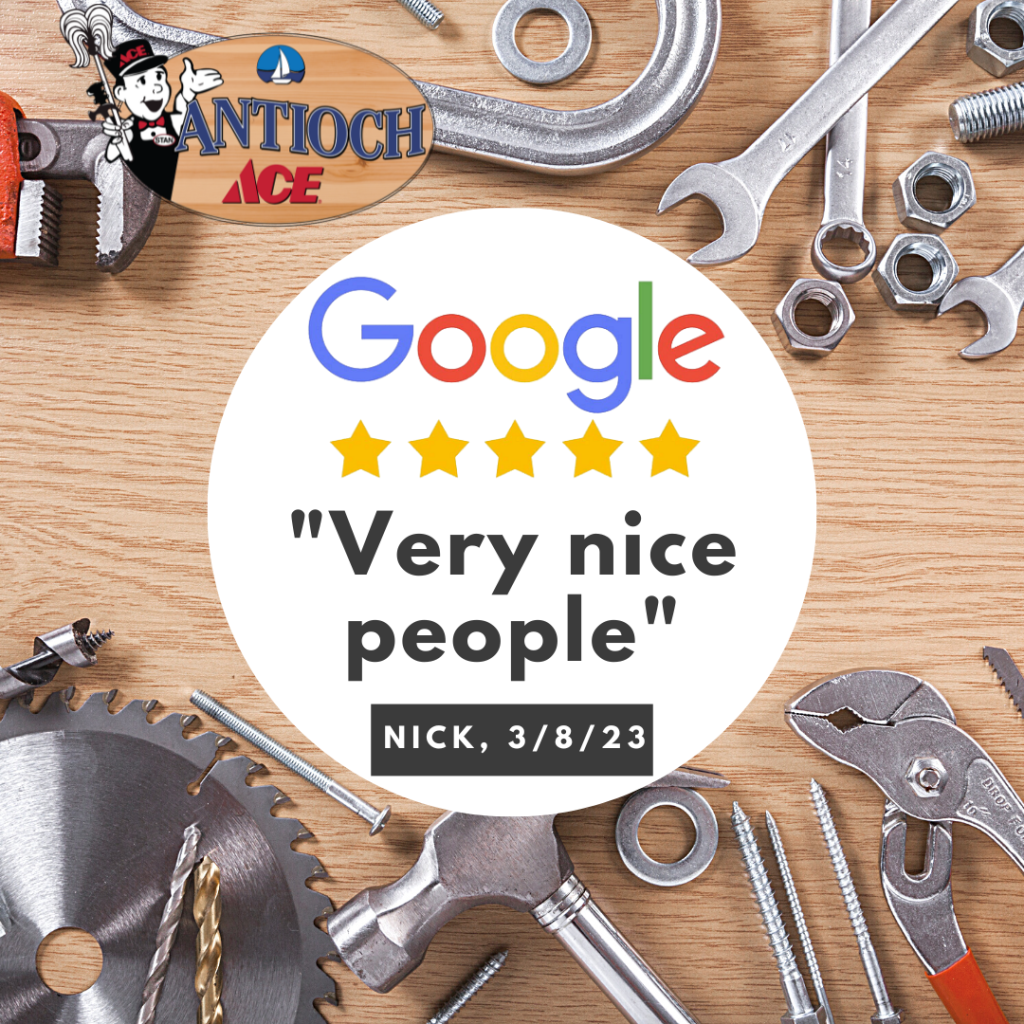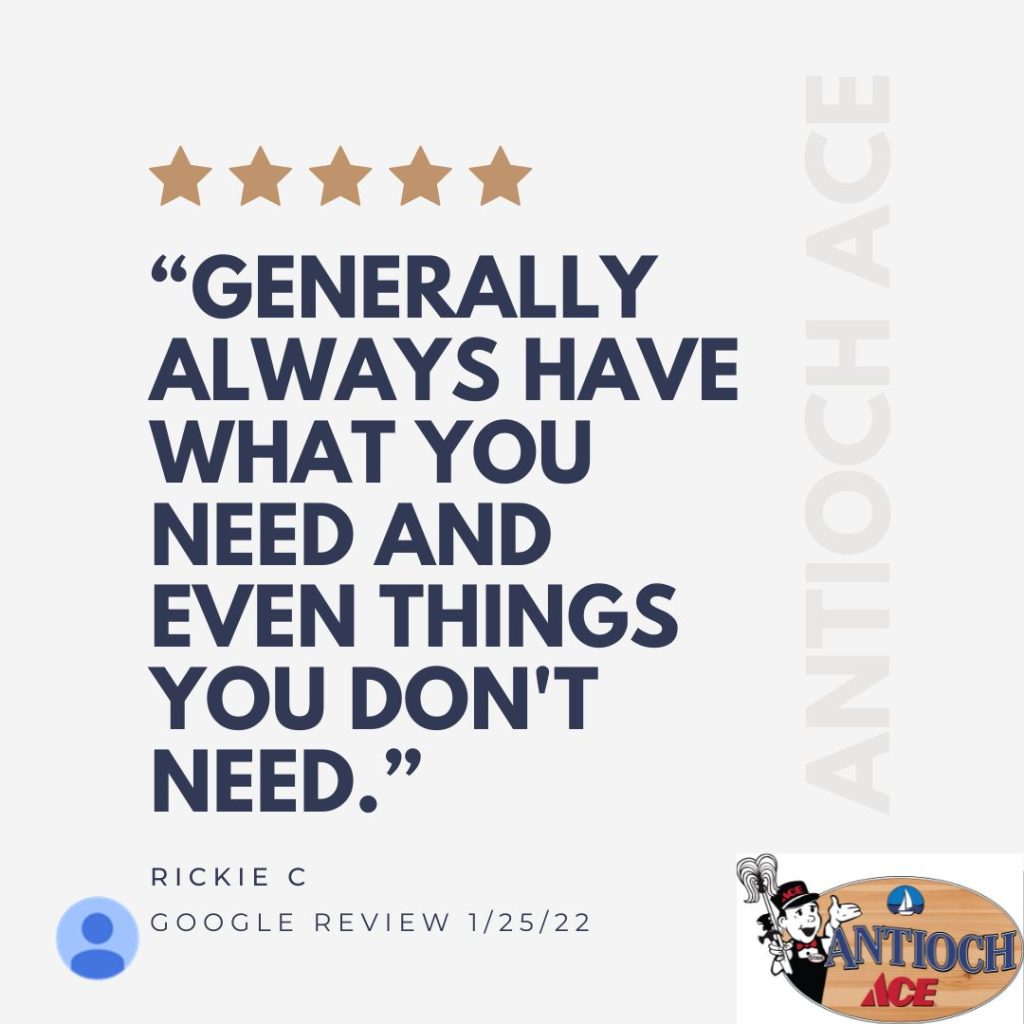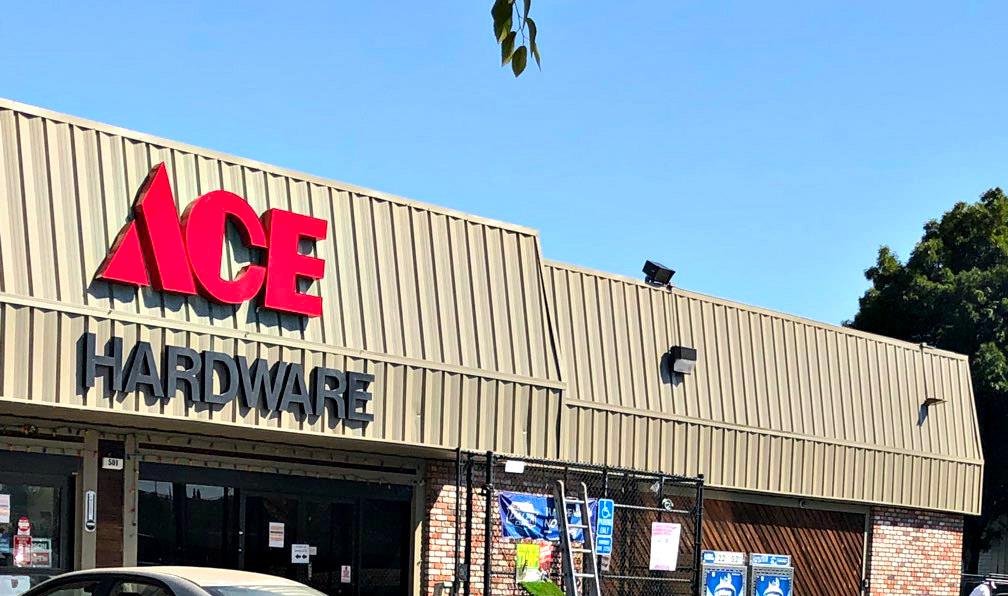 Thank you for shopping at our locally-owned Ace Hardware store in Antioch. Our team has been proud to serve our Antioch neighbors for more than three and a half decades, going back to Antioch Ace being owned by the Sinno Family in 1983-2001, at 19th and C, then 18th and A in the late 70s, and moving to this current location in 1985. Along the way, we've always prided ourselves on our great customer service and selection, and we look forward to helping you with your projects for many years to come!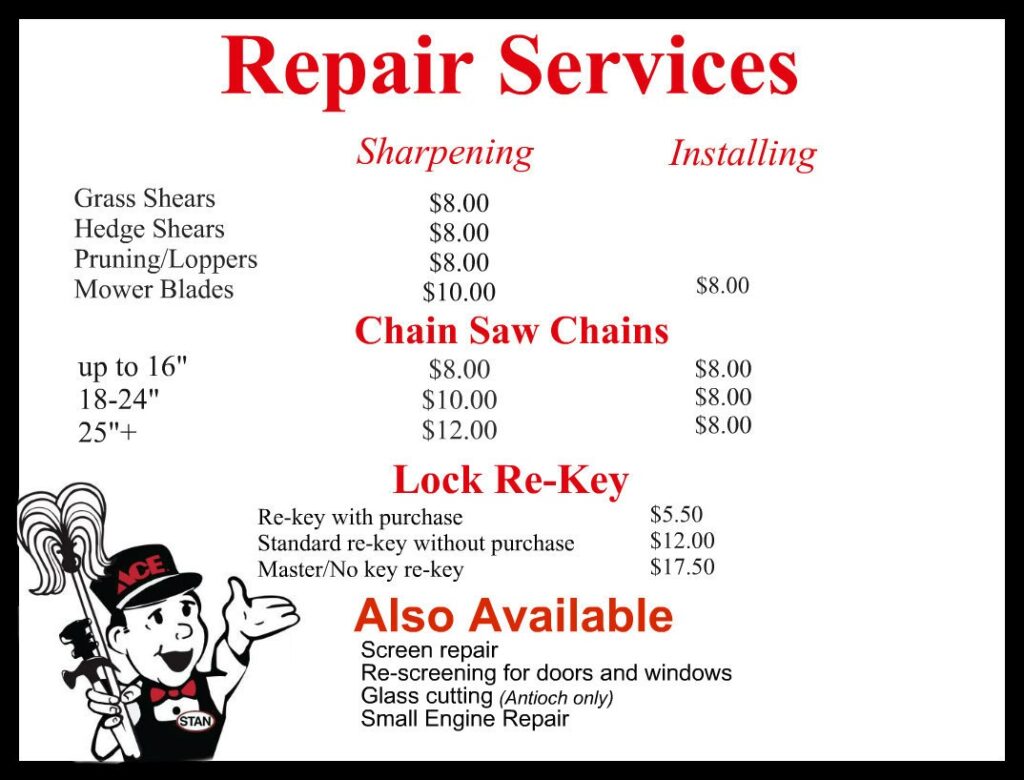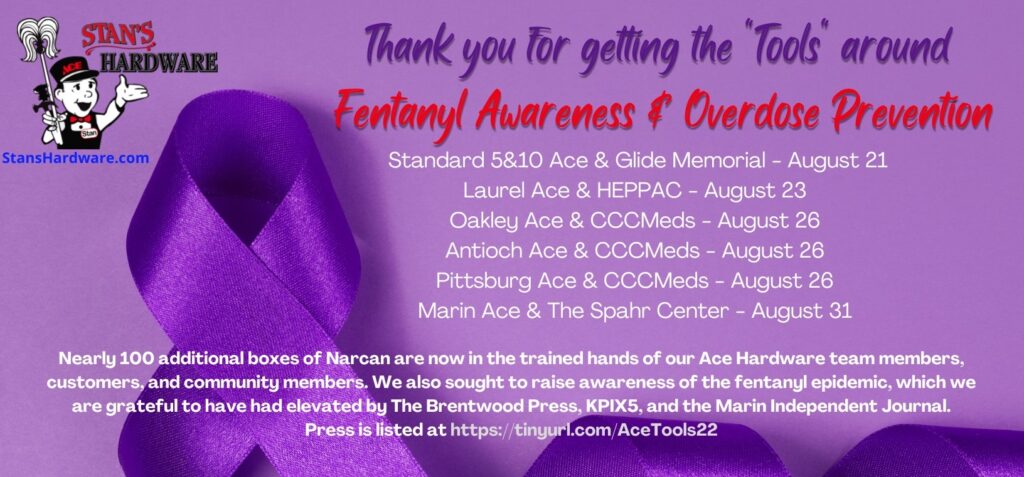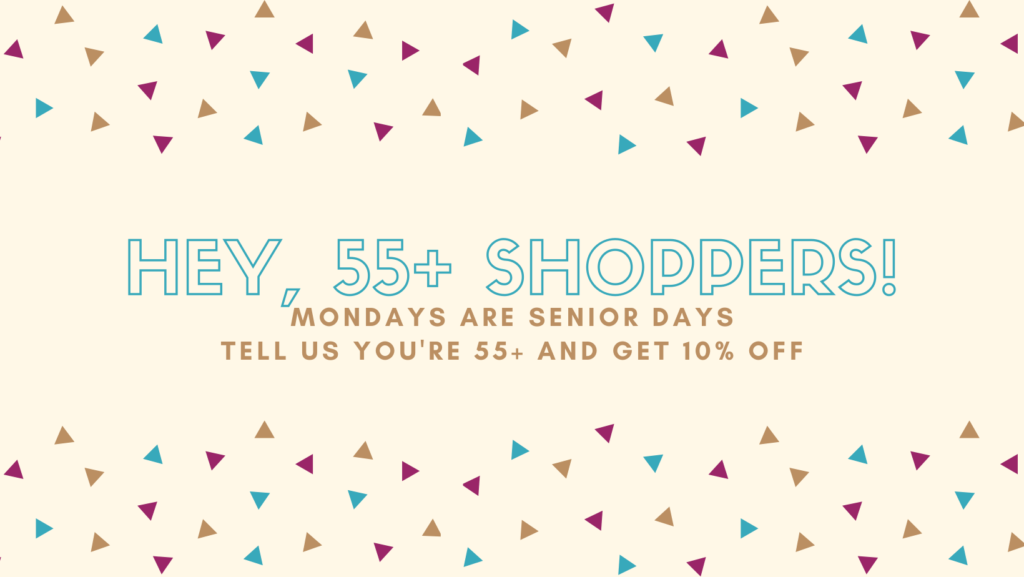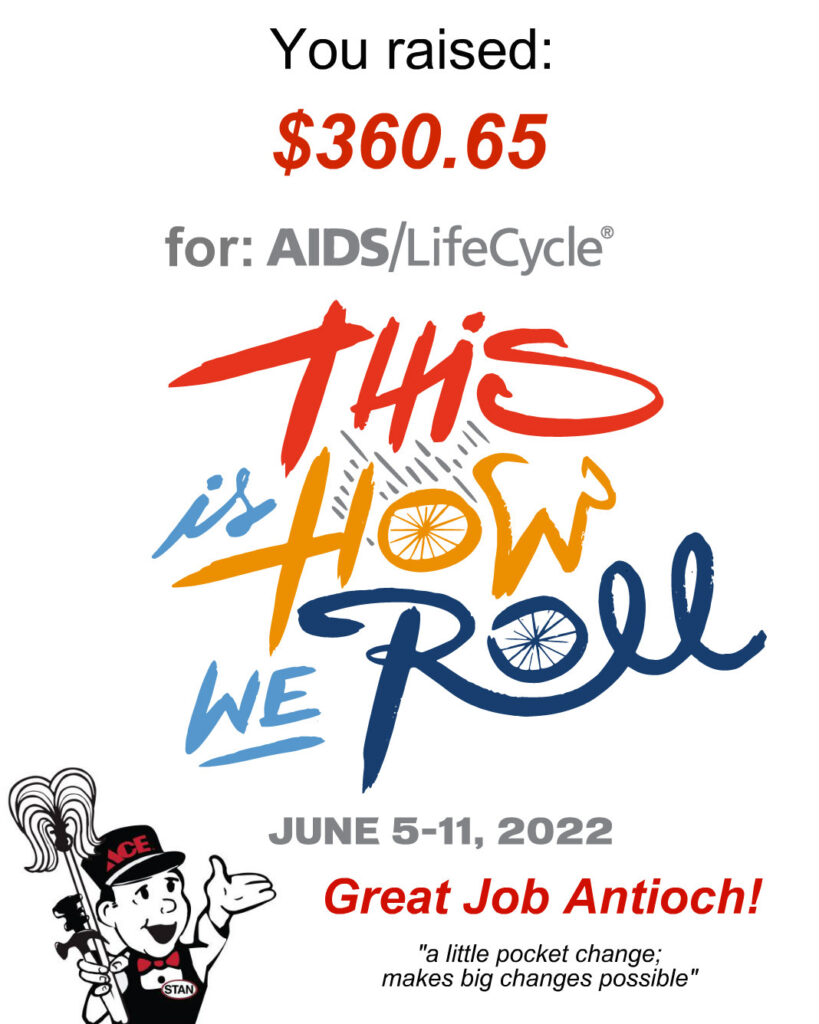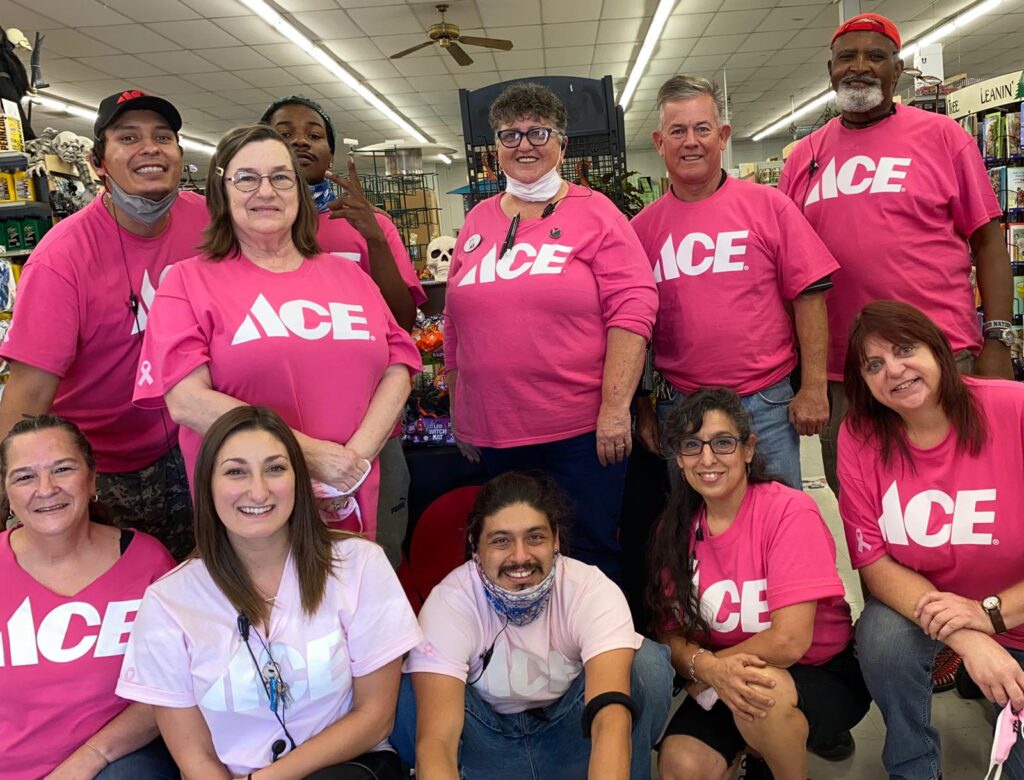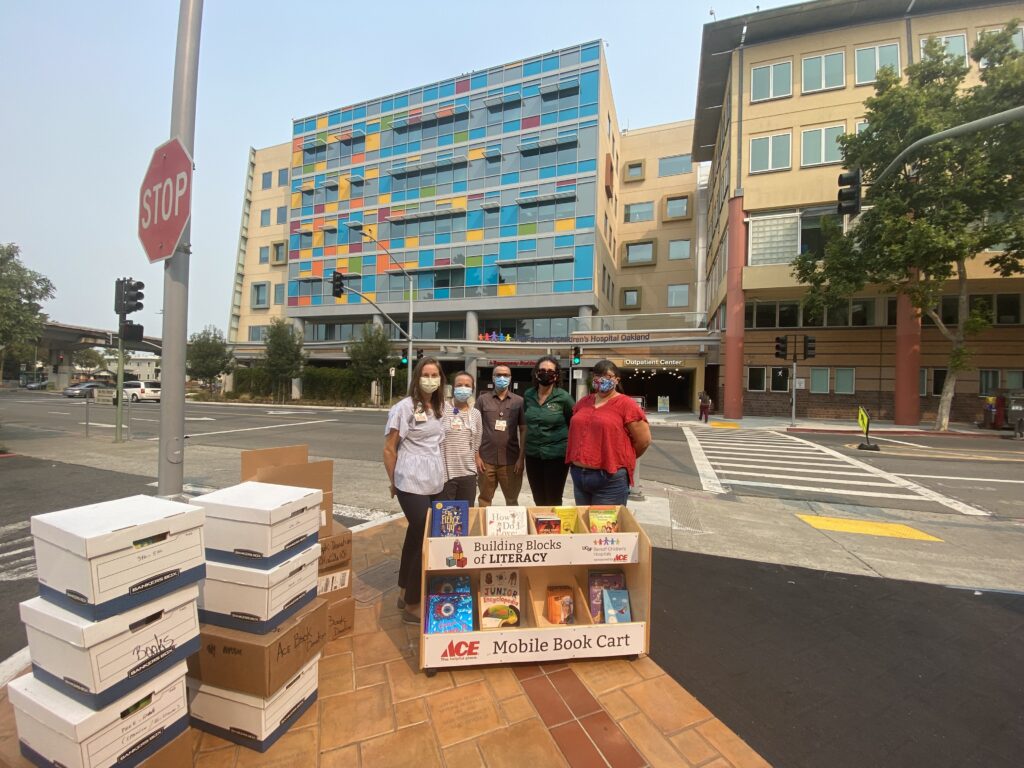 Hours
Mon – Sat 7:00 am – 7:00 pm
Sun 8:00 am – 6:00 pm
Address
501 Sunset Dr
Antioch, CA 94509